When I was a little girl and I found myself home from school because I was sick, there was nothing that made me feel better than snuggling up on the couch next to my beloved grandma and watching Regis and Kathie Lee with her. My grandmother LOVED Kathie Lee– she loved her hair, her music, her jewelry, and because Kathie Lee had a dog named Chardonnay, my grandmother needed a dog named Chardonnay. Now my grandmother's Chardonnay was a sheppard for the devil, but that's a whole other story.
I really cherish those precious memories with my sweet grandmother and because she adored Kathie Lee so much, I have always had a special place in my heart for Kathie Lee as well. During my other Today Show appearances, I always hoped I would run into her in the halls and I even practiced what I would say to her. But every time I was lucky enough to be on the show, I would just see Kathie Lee as she came whisking in and out of the Orange Room and basically, I was a big chicken and afraid to present her with my practiced speech. So when I got the call from a producer that wanted me to tape a segment with Kathie Lee and Hoda, I couldn't squeal YES fast enough!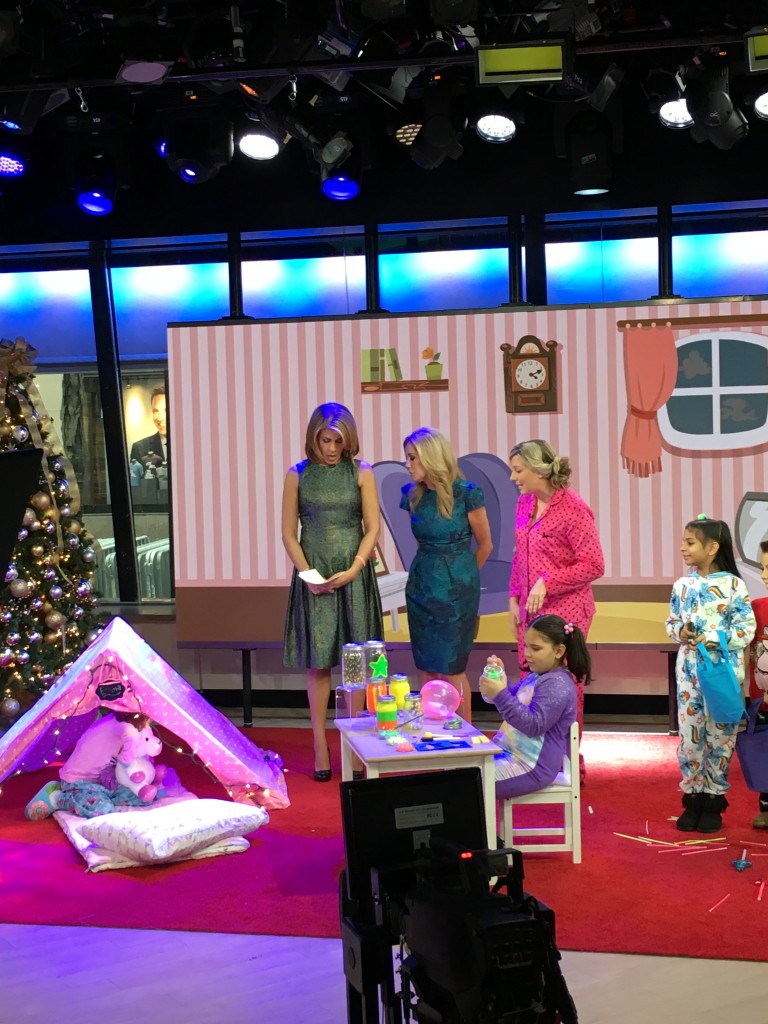 When I finally met Kathie Lee, she was just as lovely, kind, and funny as I had hoped and I just know my grandmother was smiling down (OK probably more than just smiling down) from heaven during this segment. Pretty awesome, right?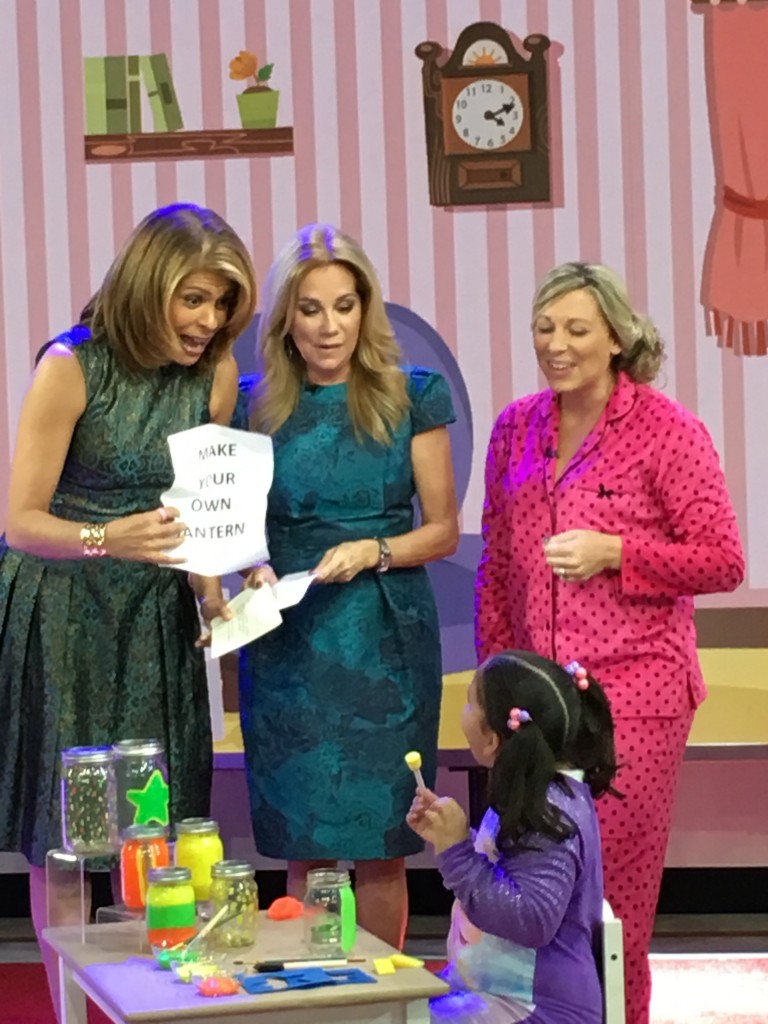 So check me out on the Today Show with Kathie Lee and Hoda where I'm sharing the best ways to throw an amazing slumber party! This is my favorite Today segment yet!
Maybe it's because I went to college in the late 90s and my entire dorm room was glow-in-the-dark but I was a little too excited over all the glow-in-the-dark activities. And those walking tacos? SO YUMMY!
What's your favorite slumber party activity?